Argentina Explorer Tour
13 Days / 12 Nights

Buenos Aires, Mendoza, Bariloche, Patagonia & Iguassu Falls
13 Days / 12 Nights
From the Paris of South America to the wilds of Patagonia this is an entertaining and educational experience that should appeal to everyone. World class vineyards, breathtaking water falls, glaciers, gauchos and the Tango.

Day 01: (Sunday) BUENOS AIRES
Upon arrival in Buenos Aires, you will be met and accompanied to your hotel. Overnight Buenos Aires

Day 02: (Monday) BUENOS AIRES
AM A unique voyage through its neighborhoods. We invite you to look at Buenos Aires from a new perspective, in a non-traditional way. A tour around the city that will allow you to discover its spirit, its mystique, its charm. Journeys through time that will help you relieve history in a unique and unforgettable manner. Along the way, you will enjoy a moving audiovisual experience that will make you relieve the history. Prior to each stop, the bus will turn into a micro-cinema and you will see a series of 5 minutes video clips.
Stops will be made at:
- Plaza de Mayo (the heart of Buenos Aires) – The place where the city was founded. Feel Evita addressing the crowd
- Puerto Madero (Who are we) – Gateway of the founders of the nation: The immigrants. Discover the transformation of one of the city's most modern neighborhoods.
- Palermo & Recoleta (A European city's dream) – Discover the customs and traditions of the Porteño.
- San Telmo (The origin of Tango) – Cradle of a passionate music Learn the origins of this elegant and sensual dance
- La Boca & Caminito (Football, our passion) – Enjoy La Boca, the famous Caminito, the passion for football, the Bombonera. The waterfront built by Italian immigrants who made a unique location out of this place. (Duration of the tour: 3½ - 4 hours)
Overnight Buenos Aires
Meals: Breakfast
Day 03: (Tuesday) BUENOS AIRES - MENDOZA
Transfer to the airport for flight to Mendoza. Meeting upon arrival in Mendoza and transfer to your hotel. Afternoon a tour to this charming town set at the foot of the Andes and the highest peak in The Americas- The Aconcagua (22,834ft.), visiting the Government House, San Martin Park and Forest, Cerro de la Gloria crowned by a monument to the Andes Liberating Army. Overnight Mendoza
Meals: Breakfast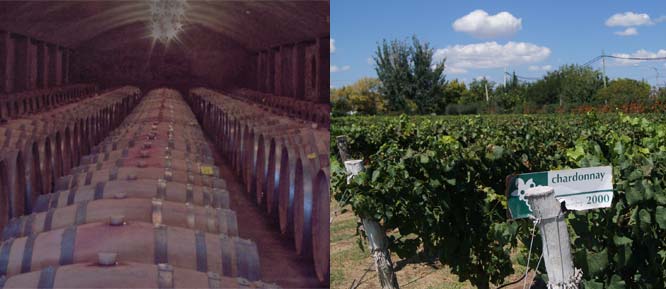 Day 04: (Wednesday) MENDOZA
Today a visit to some of the vineyards just outside the city and one of the famous wineries with large oak wines casks, originally from France are used to age the red wines at constant temperatures. After the visit you will be able to sample the wine. (Mendoza is considered the capital of the wine region). Afternoon at leisure. Overnight Mendoza
Meals: Breakfast
Day 05: (Thursday) MENDOZA - BUENOS AIRES - BARILOCHE
Transfer to the airport for your flight to Bariloche. Meeting on arrival and transfer to hotel selected. Overnight Bariloche
Meals: Breakfast

Day 06: (Friday) BARILOCHE
Morning scenic drive skirting Lake Nahuel Huapi as far as Puerto Pañuelo and the Llao Llao Peninsula. Leaving this lake behind, the road climbs through a forest of coihue trees, a native evergreen, offering views of the Andean peaks, you will see the impressive mount Tronador then to Lake Moreno for panoramic view of Lake Nahue Huapi, Victoria Island and the Andean mountains in all their splendor. Return to Bariloche via Laguna El Trebol (Clover Lagoon). Afternoon at leisure Overnight Bariloche
Meals: Breakfast

Day 07: (Saturday) BARILOCHE
Day at leisure to explore the beautiful surroundings of Bariloche or take an optional tour. Overnight Bariloche
Meals: Breakfast
Day 08: (Sunday) BARILOCHE - CALAFATE
Transfer to the airport for flight to Calafate. Arrive in Calafate where you will be met and transfer to hotel selected. Overnight Calafate
Meals: Breakfast

Day 09: (Monday) CALAFATE - PERITO MORENO
Full day tour to Perito Moreno Glacier, an impressive Patagonian Glacier formed about 1 million years ago. Today we will drive about 50 miles from Calafate, to the Peninsula of Magallanes, (south arm of the Lago Argentino) to see the glacier, 240 feet above sea level and 3 miles wide, it is an overwhelming view of nature and contrary to other glaciers, this is the only one in the world which is still growing. Overnight Calafate
Meals: Breakfast

Day 10: (Tuesday) CALAFATE
At leisure in Calafate to explore this beautiful area on your own or perhaps take an optional excursion to see Upsala and Onelli glaciers or Fitz Roy Mountain. Overnight Calafate
Meals: Breakfast
Day 11: (Wednesday) CALAFATE - IGUASSU
Transfer to the airport for your flight to Buenos Aires where you will connect with a flight to Iguassu. Arrive and transferred to hotel selected. Overnight Iguassu
Meals: Breakfast

Day 12: (Thursday) IGUASSU
Morning tour of the Falls. Upon arrival to the Visitors Center and the Iguazu National Park Entrance, you will board a gas-propelled train, that will take you to the upper falls circuit and the Devil's Throat. Once you are at the Devil's Throat Station you will walk for about one kilometer on a flat catwalk built over the Upper Iguassu River. This catwalk crosses several islands where there are snack bars. Once you get to the end of the catwalks, you will be surprised by a strategic lookout point resting on the side of the gorgeous Devil's Throat. The tour to Devil's Throat has an approximate duration of 1 1⁄2 hour. (Each station and catwalks have snack bars and toilets to cater to the visitor). During this visit the Falls will be seen from up close allowing for the detailed appreciation of both flora and fauna as well the Falls who are literally at the reach of one's hands. Total duration of tour: about 6 hours. Overnight Iguassu
Meals: Breakfast
Day 13: (Friday) IGUASSU - BUENOS AIRES - USA
Transfer to the airport for your flight to Buenos Aires. Arrive in Buenos Aires (local airport) and transfer to International airport for flight home. Overnight flight
Meals: Breakfast
INCLUDING: Domestic flights within Argentina to Iguassu, Bariloche, Mendoza, Calafate, via Aerolineas Argentinas or Lan Airlines in economy class. Daily breakfast. Tours as outlined in itinerary with English speaking tour guides and entrance fees when necessary. Hotel accommodations of your choice for 12 nights with room taxes and service charges. Transfers on arrival and departure including baggage handling and tips to airport porters.
NOT included: International airfare, Items of a personal nature such as any USA-Argentina airport departure taxes -(usually included in your international air ticket), insurance, tips to guide or hotel/airport porters, laundry, telphone, beverages. Anything not specifically mentioned as included.



LAND TOUR RATES
(Includes local flights in economy class: B.Aires-Mendoza-Bariloche-Calafate-Iguassu-B.Aires)

TOUR COST*
3* Hotels: $4,445 per person, double occupancy
4* Hotels: $4,995 per person, double occupancy
5* Hotels: $5,995 per person, double occupancy

*Tour costs are estimates of this program as outlined. Final cost would be in our detailed quote for your specific journey.

Sample hotels (exact hotels noted in our quote for your specific journey)

3 star Hotels: Dazzler Recoleta (BUE); Concorde (BRC); St. George (IGR); Urbana (MDZ); Sierra Nevada (FTE)

4 star Hotels: Novotel (BUE); Edelweis (BRC); Esturion (IGR) Amerian (MDZ); Los Alamos (FTE)

5 star Hotels: Alvear or Four Season (BUE); La Cascada (BRC); Sheraton (IGR) Park Hyatt (MDZ); Xelena (FTE)


Tours must be booked at least 45 days prior to arrival.
Prices and itinerary subject to change without notice.

Inquire about this tour